9989 Fox Valley Road, San Diego, CA 92127
Park: (858) 673-3990 
Hours: Sunrise –  sunset , daily
This park is a hidden gem; it is nestled at the end of a cul-de-sac, but well worth the visit! This park features a small open lawn for frisbee or throwing a football, with picnic areas and a shaded playground. Limited street parking.
Organized activities are not allowed at this location. Moon bounces not permitted.
Follow us on Facebook!
Visit the News & Events page for park events, updates and closures. 
Click here to view development projects.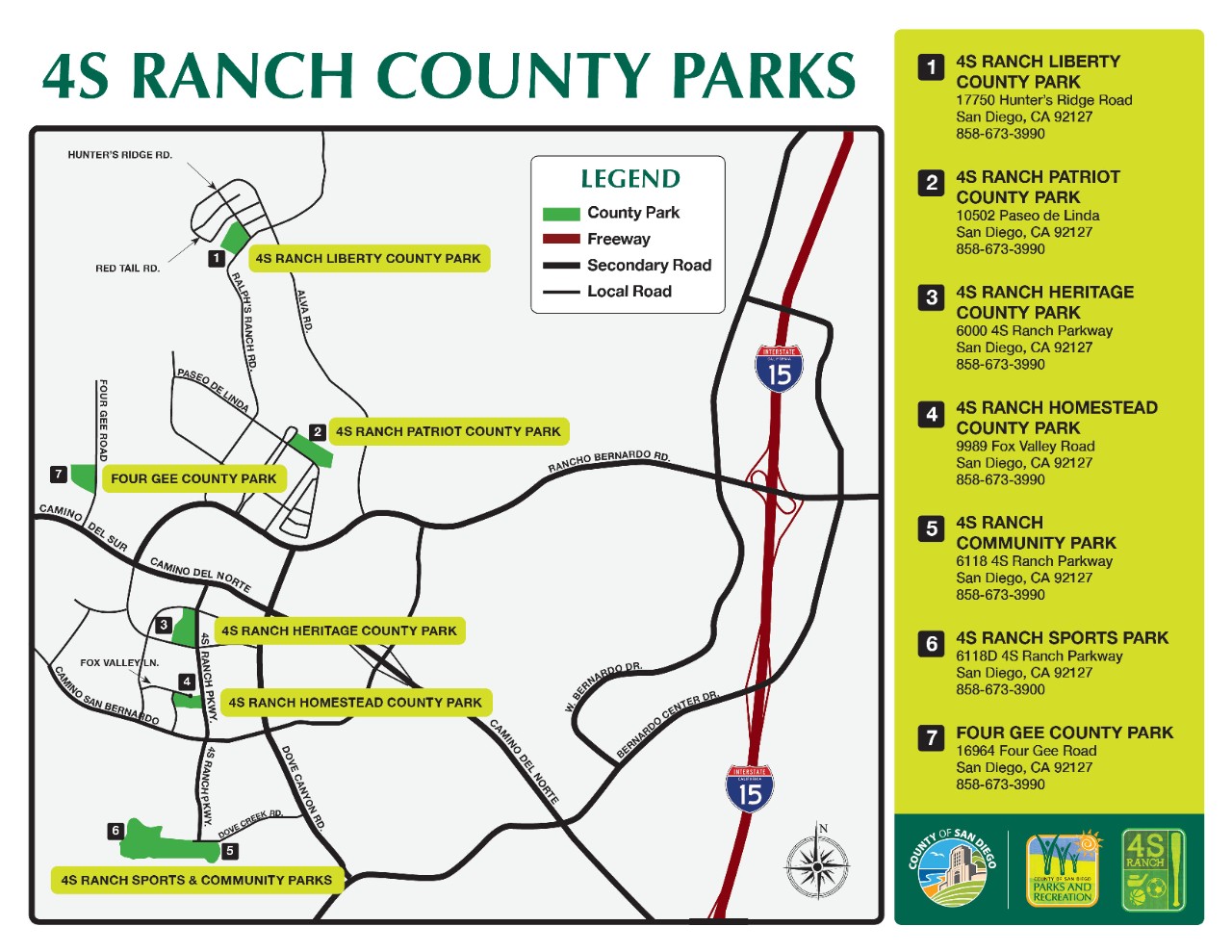 4S Ranch Homestead Park is one of six parks in this area. Here is a map showing this park and others.