17750 Hunters Ridge Road, San Diego, CA  92127
Park: (858) 673-3990
Reservations: (858) 565-3600, (877) 565-3600
Hours:  Sunrise –  sunset, daily
A great spot for birthday parties and special events, bring a ball and have a ball, at 4S Ranch Liberty Park! This 4-acre neighborhood park in the heart of the 4S Ranch community features a ball field with a backstop, a shaded sandy playground, a basketball court with three half-court hoops, a quarter-mile perimeter walkway, a portable ADA-accessible restroom and a reservable gazebo with four circular picnic tables.
Follow us on Facebook!
Visit the News & Events page for park events, updates and closures. 
Click here to view development projects.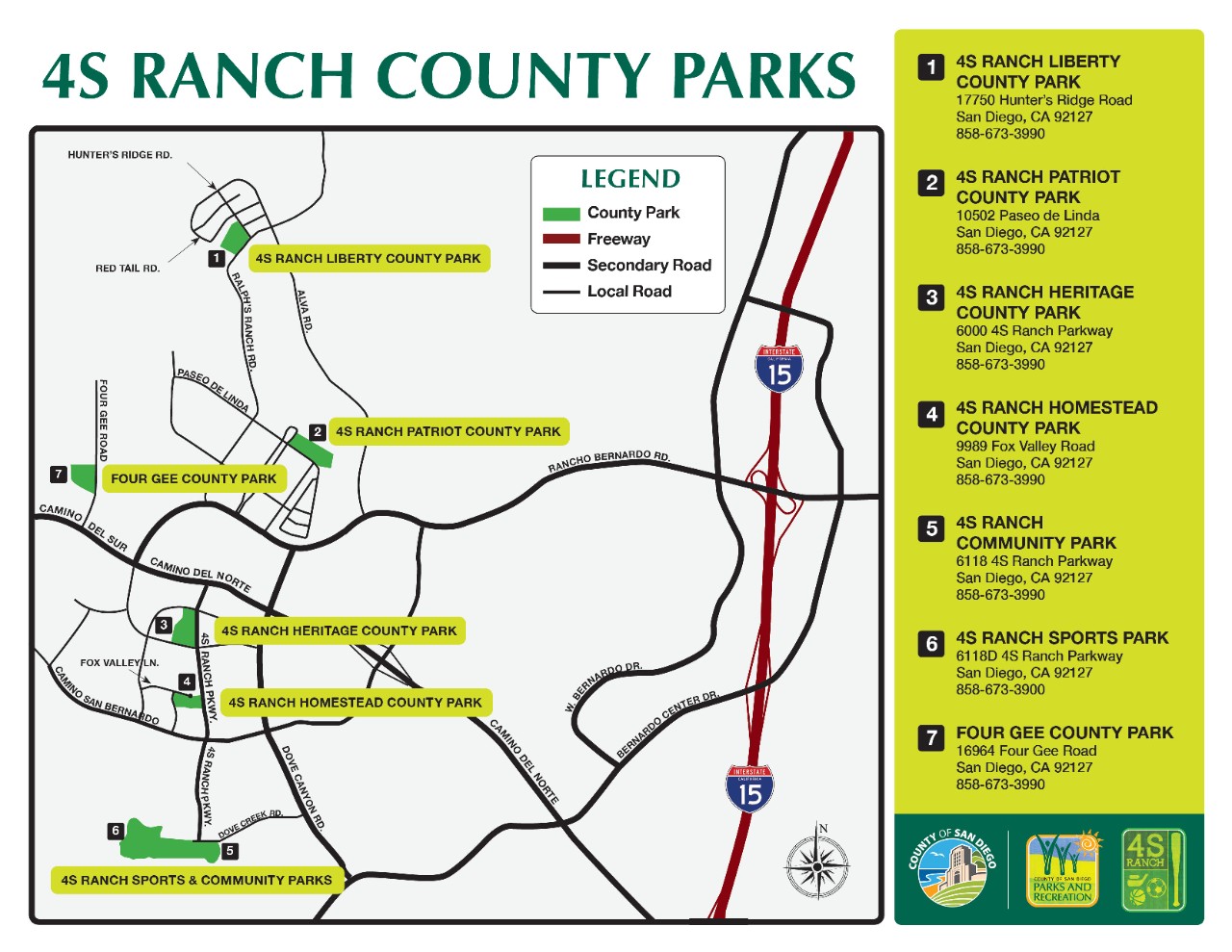 4S Ranch Liberty Park is one of six parks in this area. Here is a map showing this park and others.